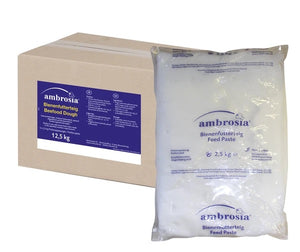 Ambrosia is a feed in paste form that is composed mainly of sucrose and ideally matched to the nutritional requirements of honey bees.. 
Ideal for feeding bees during the winter & spring months.
Just cut the candy into the size block you require and place on top of the inner cover and bees will feed from it as required.